A-Frames: E-Z Change
Custom Crafted Stock Boards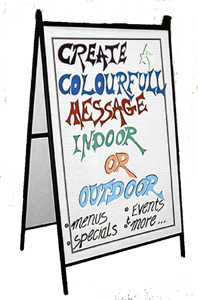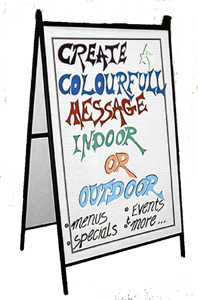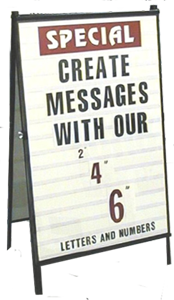 NEW PRODUCTS Includes set of black letters and
Specifications to be determined red numbers, and two stock headers.
Side loading. Sizes starting at 24" x 36"
with 2", 4" or 6" characters. Priced from $185
Wind Spinners Marker Boards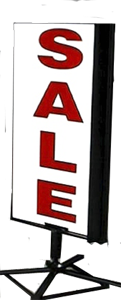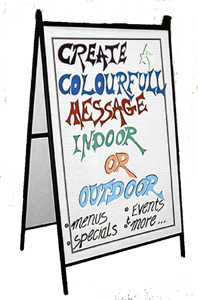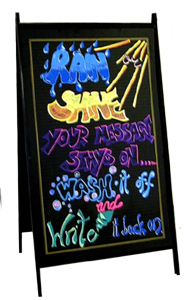 SALE or OPEN. Red text on white background Black powder coated metal frames with white or black
Custom messages also available. Set of high impact plastic boards. Set of four markers included.
ground pegs included. 18" x 30" Top loading frame. 24 1/4" wide x 42" high.
Priced from $165 Priced from $175.